Features and Uses of Monel 400 Tubes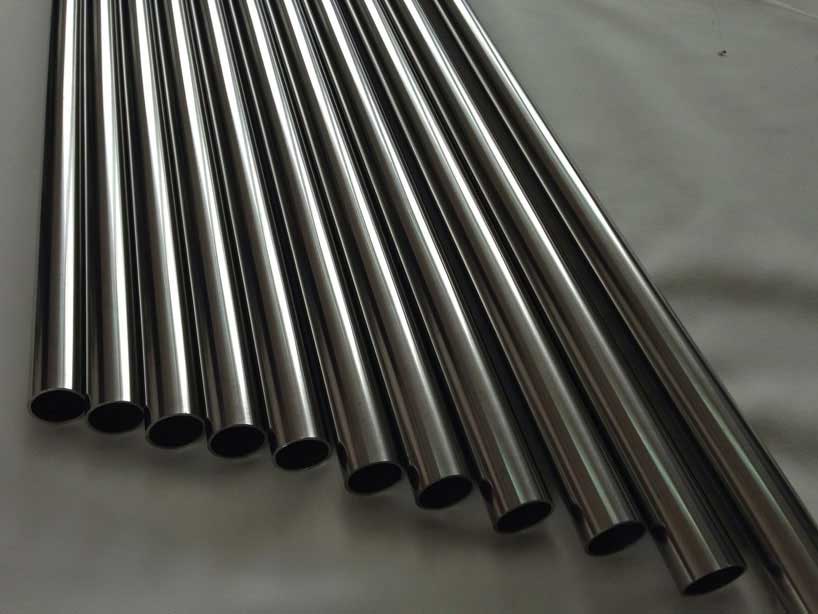 Monel is an alloy composed of Nickel and Copper, which falls in category of High Nickel Alloys with fragments of iron, manganese, sulphur, and silicon. It can be strengthened by the cold working process. It has high strength and toughness over a wide temperature range and excellent resistance to many corrosive environments. Monel 400 Tube material has 240MPa minimum yield strength and 550MPa minimum tensile strength
Features of Monel 400 Tubes
Monel 400 is a solid solution of nickel alloy which contains 52-67 percent of nickel and 28-34 percent of copper that can only be hardened by cold working.
Monel 400 Tube is stronger than nickel, extremely resistant to corrosion, and highly weldable.
It has good strength and durability over a wide temperature range, as well as outstanding corrosion resistance.
Monel 400 tubes are resistant to high-temperature sea water and steam, as well as salt and caustic solutions.
It is highly resistant to de-aerated hydrochloric and hydrofluoric acids.
The alloy is slightly magnetic at room temperature
Mechanical properties of Monel is from subzero temperatures up to 480 degrees Celsius.
This alloy is more resistant to nickel in reducing conditions and more resistant to copper in oxidising conditions; however, it is more resistant to reducing media than oxidising media.
It is seawater resistance, corrosion resistance in an extensive range of marine and chemical environments. From pure water to non-oxidizing mineral salts and alkalis, acids
Uses and Applications of Monel 400 Tubes
Alloy 400, also known as Monel 400 tube, is commonly used in a variety of industries, especially marine and chemical manufacturing.
It is also used in Sulfuric and hydrofluoric acidic alkylation plants.
Valve and pump shafts; naval fixtures and fasteners; electrical and mechanical components; springs; chemical processing machinery are examples of typical applications.
Monel 400 tubes are also used in fuel and fresh water containers, crude petroleum refining, vessels and piping, boiler feed water heaters and other heat exchangers, and de-aerating heaters.
It can be used for a variety of applications, including fuel tanks and electronic components. Chemical processing equipment, hydrocarbon processing equipment, marine engineering, pipes, fittings, fasteners, pumps, shafts, and heat exchangers are all popular applications for Monel 400 Tube.
Monel 400 Seamless Pipes has good corrosion resistance in both acidic and alkaline conditions.